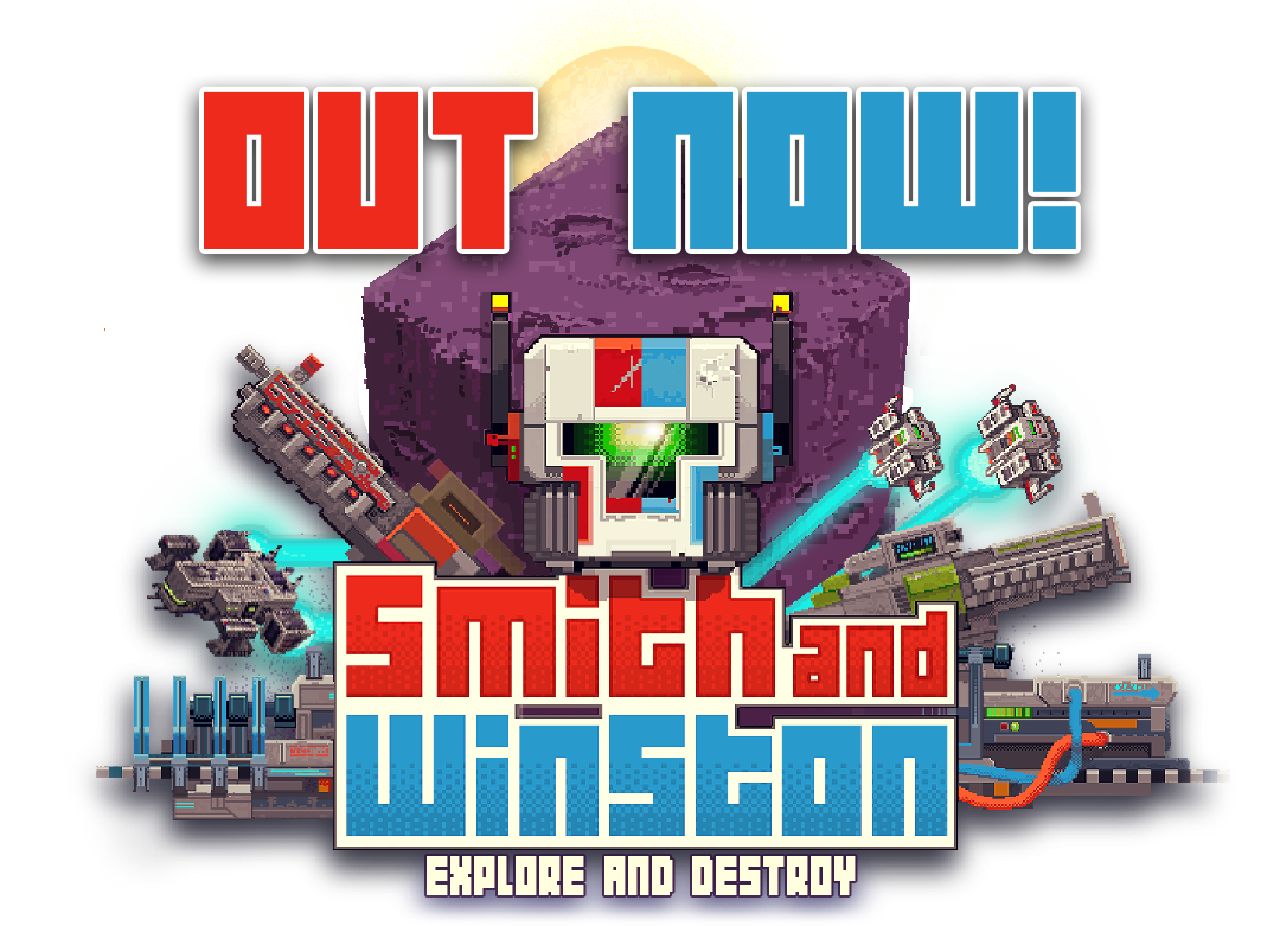 Smith and Winston
We're in Steam Early Access now
---
Smith and Winston is available on Steam now. It's in Early Access here. So if you've been waiting for Steam IT'S HERE GOT FOR IT.

If you've bought Smith and Winston on itch then you should see a button to request a Steam key. We've added a bunch of keys to the itch.io backend so it should be all automagic. If there are any problems then don't hesitate to get in contact with us.

If you want to stick with itch.io then that's GREAT, we'll be updating itch and Steam from now on so you won't miss out.

Thanks for supporting Smith and Winston and indie game development in general. Hopefully we won't let you down and you'll enjoy exploring and destroying.
Happy new year, dazza