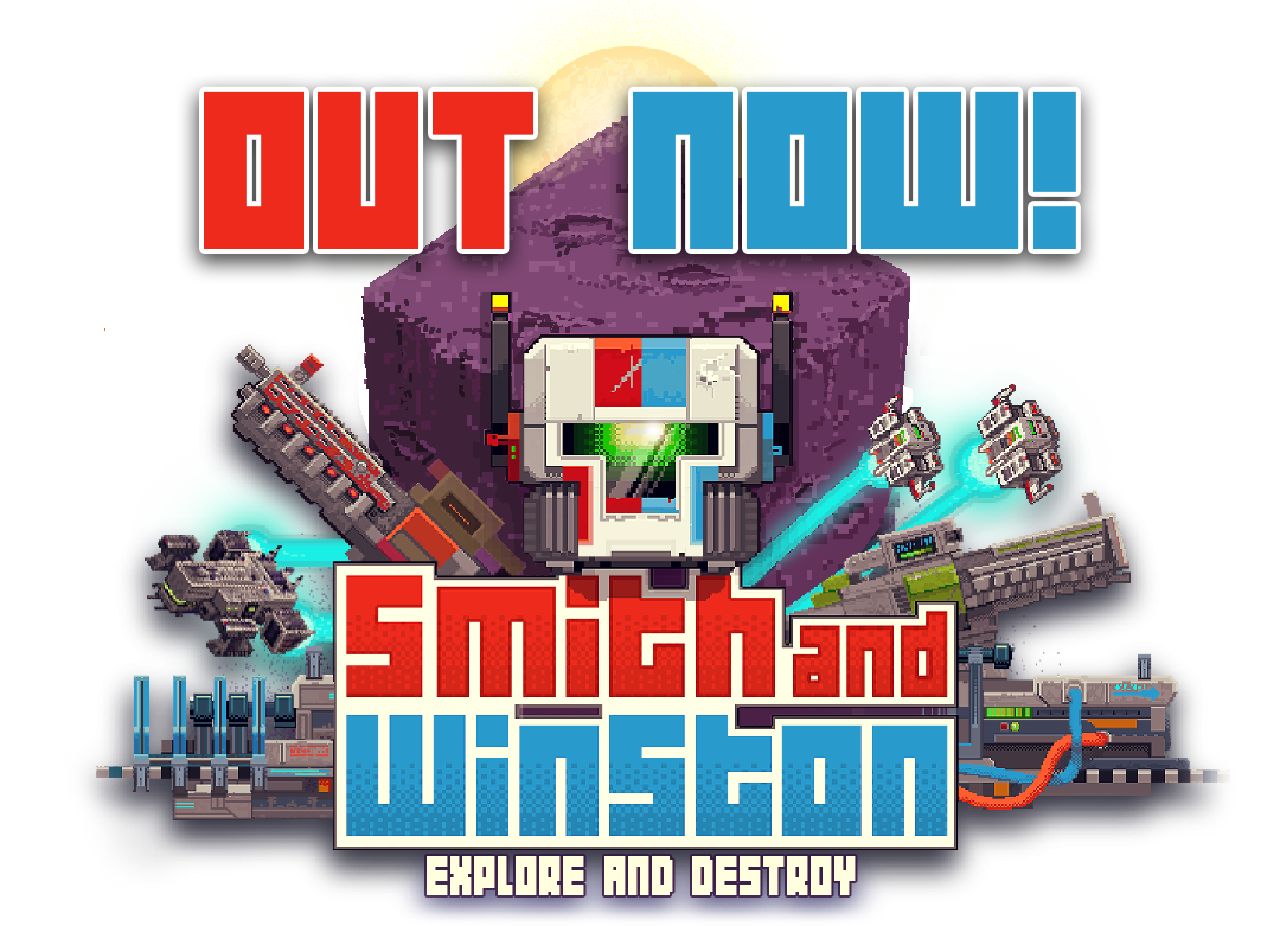 Smith and Winston
A downloadable game for Windows, macOS, and Linux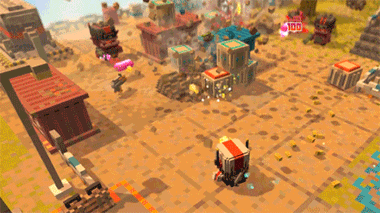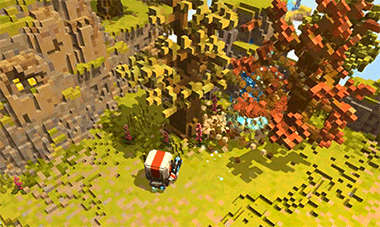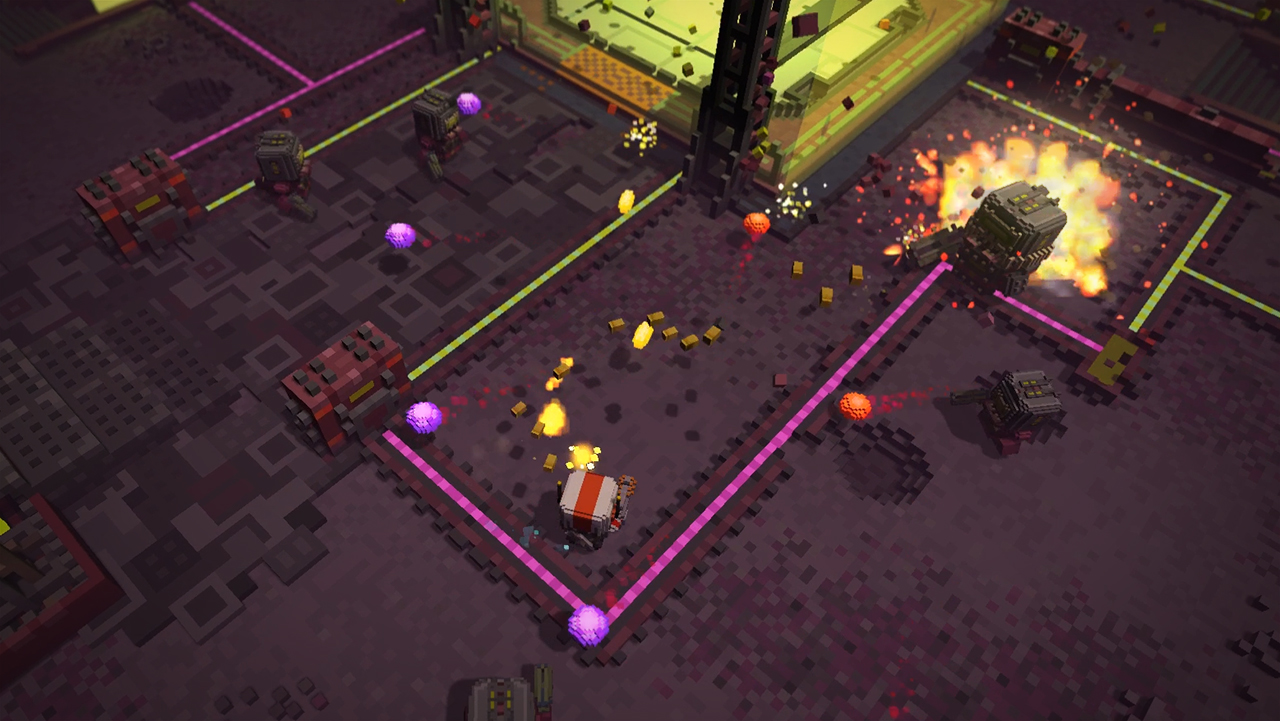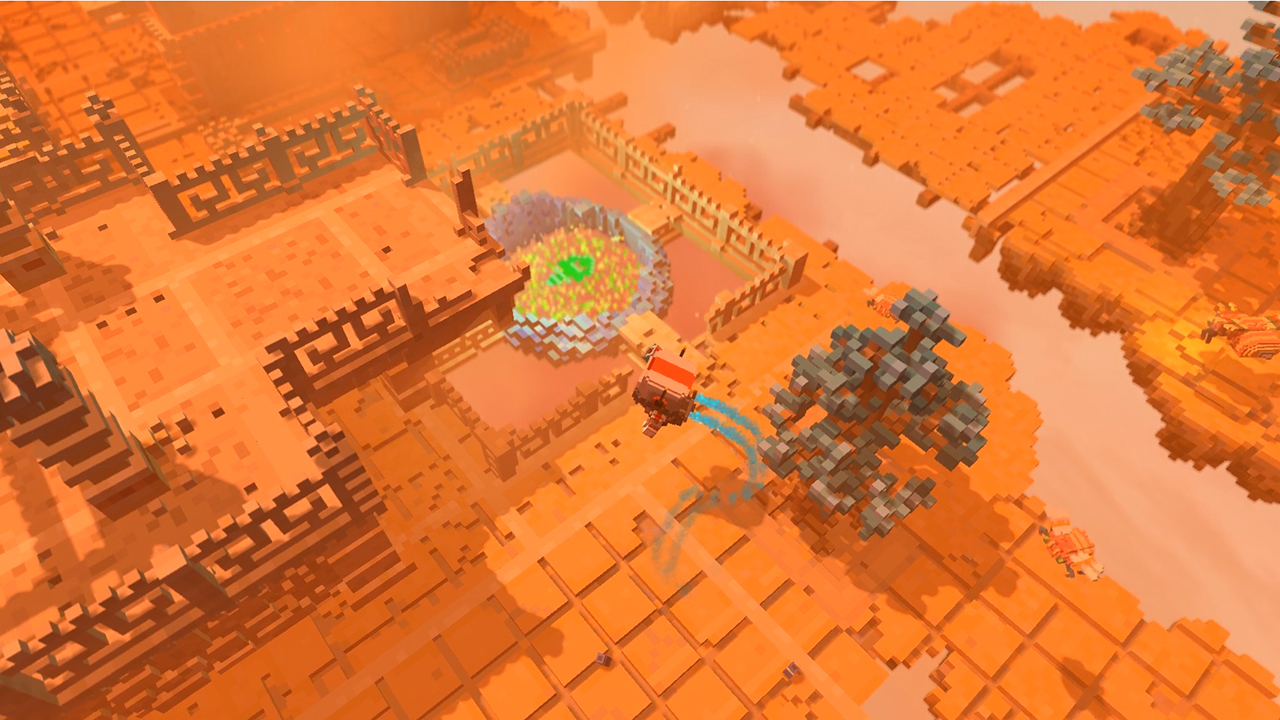 Smith and Winston is a Metroidvania style exploration twin stick shooter.
Taking on the role of Smith or Winston, two hapless mercenaries, you explore a newly discovered shattered ring world and uncover the secrets of the natives and the impending doom of the star system. Only you can save the system from the evil that awaits... or not.

Hand built ‐ The world needs more hand crafted games. We love procedurally generated games but there is nothing like a level designed by a human for a human.

Exploration ‐ There are many strange places to explore in Smith and Winston along with secrets and puzzles to discover and items to collect. You'll need a sharp eye to spot some of them and a bit of dexterity to reach others. But there's plenty to find.

Challenging twin stick combat ‐ There's no health bars and with limited lives dodging is as important as shooting. Don't worry we've given you the tools to survive. From guns and power ups, grenades and missile launchers, to being able to sculpt the terrain to your advantage. How you defeat enemies is up to you.

Free Flowing Movement ‐ Smith and Winston come with some cool toys, a jump pack boost for going up and a dash for going fast. Great for dodging bullets but even better for reaching new areas. Combine these for bigger and further jumps. Dash, boost, dash can get you a long way but a clever use of the terrain and our in game physics can get you higher and further.
Voxels ‐ We love 'em. In a voxel world the player can destroy nearly everything and you have the equipment to do just that. From mining lasers to dig out secrets to grenades that blast holes in everything. Use these tactically or just to make a hole and laugh as you adversary falls helplessly to their doom.

Camera ‐ Smith and Winston is a full 3D game and to take advantage of that we added in a few things. A rotatable 360° camera lets you see what you want and 3 angles of tilt, fancy a more cinematic perspective, just drop the camera angle.
Collectibles ‐ Collect and swap your heads there a lot to find and finding them all won't be easy and with our steam release we'll be adding steam achievements and cards too.

At the Dawn of time there existed powerful beings known as the 'First Ones'.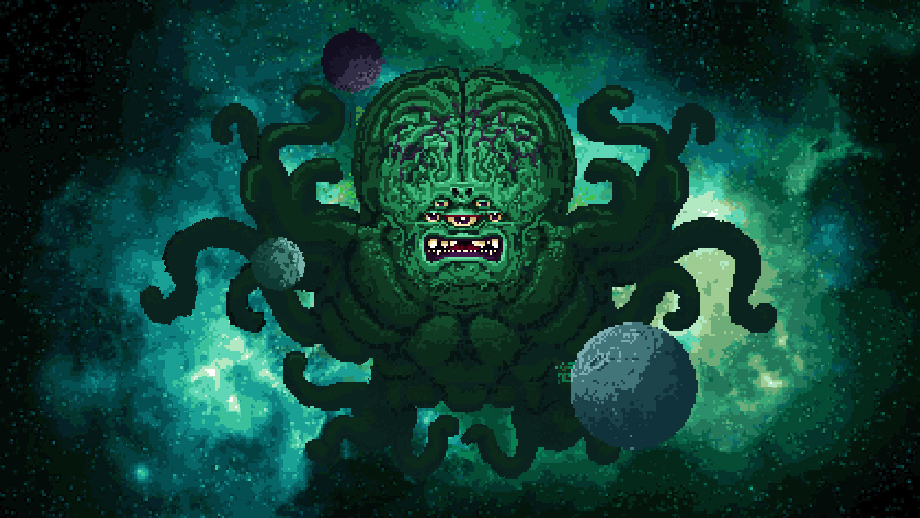 These Gods created huge ring worlds, each orbiting its own captive star. They competed to perfect these worlds and their people's revelled in the beauty of their lands and revered the genius of the creators.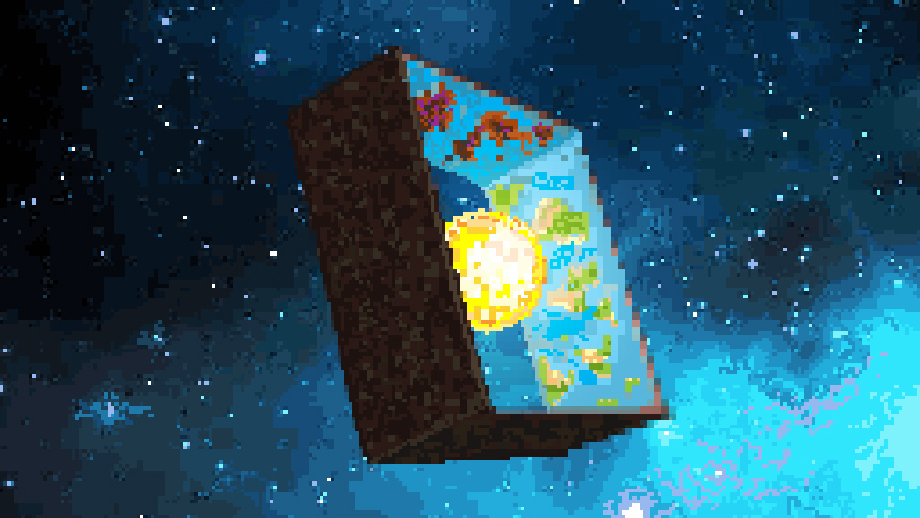 But Pride and Arrogance would see them fall. The Ancient texts tell of their destruction:
Armies of machines fought and clawed and
were eviscerated in the blink of an eye.
The Gods clashed unleashing mighty weapons of doom.
Tearing, ripping asunder the fabric of the galaxy.
Until weakened and exhausted, they fell into slumber.
And they were forgotten.
Aeons passed until a scientific expedition discovered a ring world far out in the uncharted territories. The expedition sent news of an artefact of great destructive power buried deep within.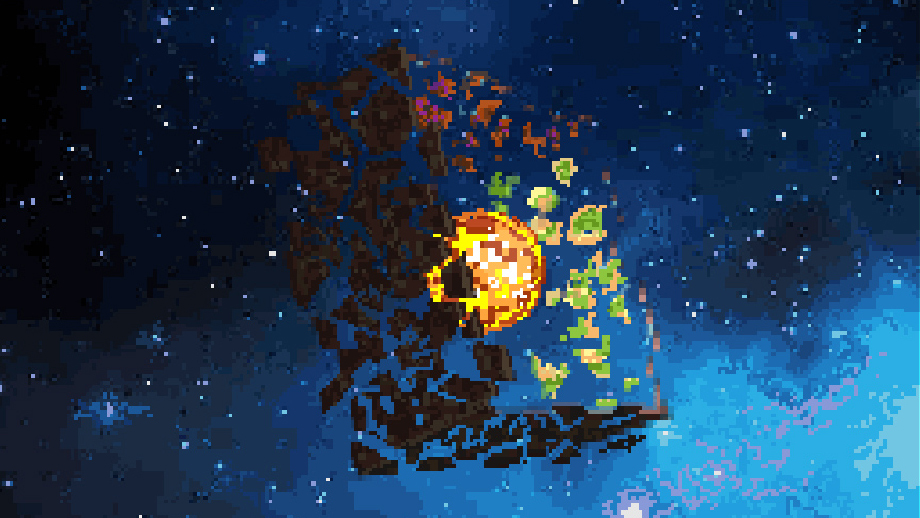 And this was the last that was heard of them. And every other expedition that was sent to find them. Until there was no one stupid enough to follow.
Or so it was thought. Blessed only with the ignorance of their own foolishness, our heroes Smith and Winston find themselves hurtling towards the Ring…

Who are we?
Hi, if you're wondering who we are this is the section for you!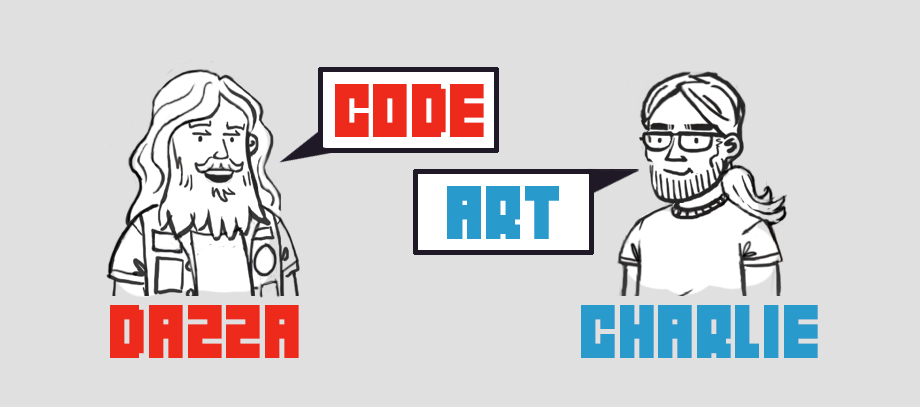 We're a small team, basically there's Dazza and Charlie. We handle all the art and code ourselves.
We both love games though people have a sneaking suspicion that Dazza thinks games hit their peak with DOOM II, their decline only marginally arrested by any Nintendo release, especially Pikmin. Charlie on the other hand has a huge Steam back catalogue of unplayed games and still buys into every sale knowing full well he doesn't have to time to finish them, though in his defence he doesn't have the skill to finish them either.
Anyway Smith and Winston started some 5 years ago when we decided we wanted to do a classic style arcade twin stick shooter for our second game. Our first port of call, like so many developers was Unity where we developed a pretty run of the mill proof of concept. Disheartened and unhappy with that we hit on the bright idea of voxels, Unity doesn't handle voxels well so building our own engine and editor came next, ho-hum Rome wasn't built in a day and we reckon the hard work was worth it.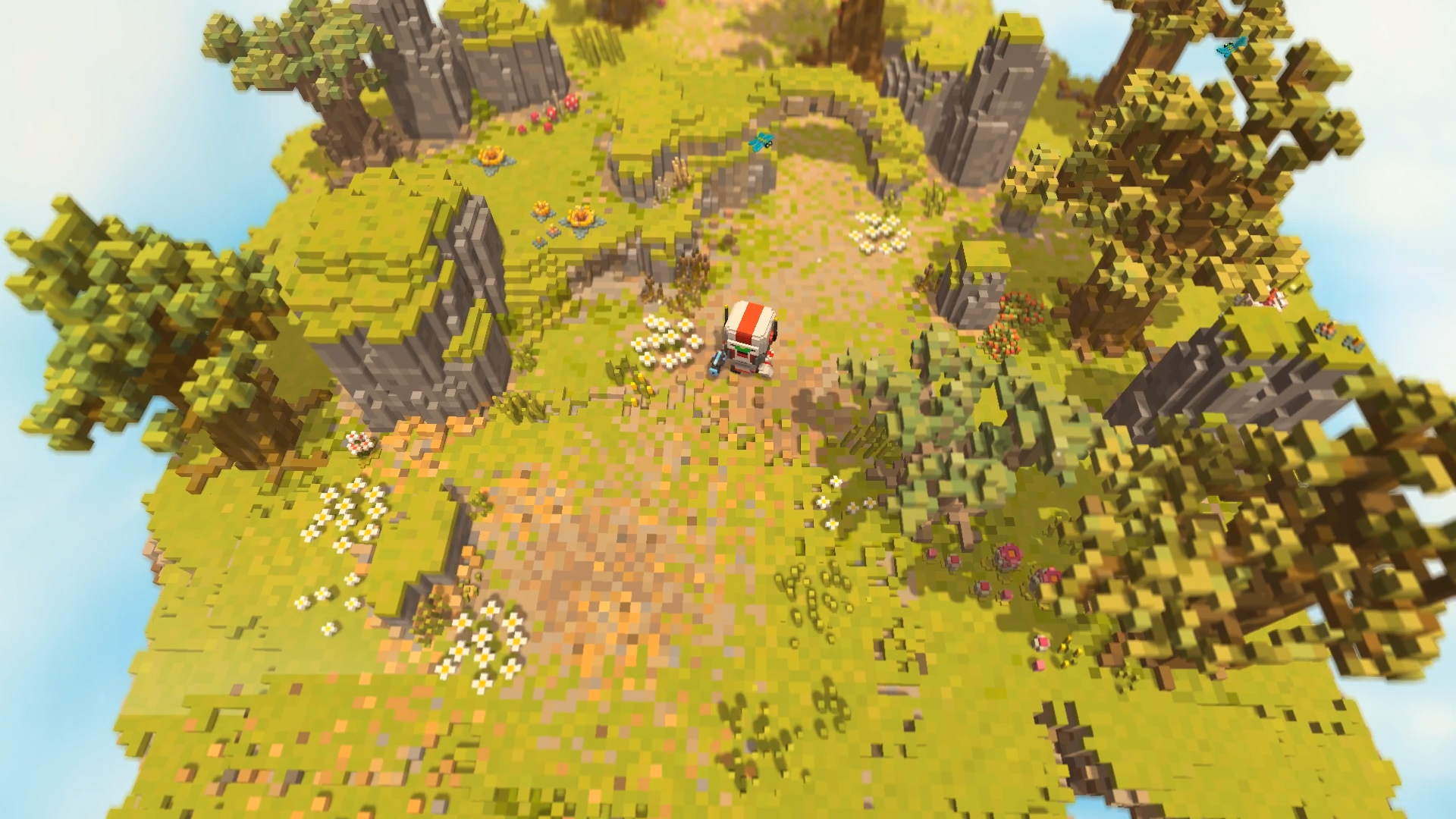 Why Itch.io?
We are planning on releasing on more stores in the near future but right now we feel First Access on itch.io offers the best options for us and hopefully for you too. With automated update deployment, keys and community features we really like what itch.io offers, it's big thumbs up from us

Can I stream Smith and Winston?
Yes! that would be great, we do ask that you let your viewers know that it is a First Access build that you are playing. Also let us know so we can tweet about it.
Co-op?
At the moment the build is only single player but we plan to release 2 player local co-op soon. Update #8 added two player split screen coop although currently save games aren't working for coop.
DRM?
The short answer is NO, here is no DRM.
The longer answer is:DRM (or Digital Rights Management) is a system where game developers and publishers make games more annoying and difficult to install, play and modify in the hope that the game wont be pirated. We are honestly too small of a team to worry about things like this. We'd love for you to pay for the game but if you're going to pirate it... well we can't stop you. Maybe donate some money to a worthy charity or put it towards getting a good education.
This game took us FIVE YEARS TO MAKE! (ಥ﹏ಥ)
Controllers?
The game was designed to be played with a twin stick controller. Controllers supported out of the box are:
XBox 360 (wired/wireless)
XBox One
Playstation DS4
But to be honest, if you've got a controller that works with other games it will likely work with Smith and Winston just as long as it's got twin sticks.
If something isn't working then just let us know and we'll see what we can do.
Keyboard and mouse still work as well but you'll need a separate mouse, a trackpad on a laptop will totally suck.
EULA?
A EULA or End User License Agreement is how we can tell you what you can and can't do with Smith and Winston after you've bought it. You can read the EULA HERE but it does NOT:
stop you modifying the game for personal use.
stop you streaming or recording the game.
stop you reviewing the game or commenting about it on line or in print.
stop you meme-ing the game.
macOS App Signing?
This App is NOT signed so Catalina users may have to jump through hoops to get it to run.
We're just two guys trying to make a fun game. We just want you to have fun. All we really ask is that you respect that.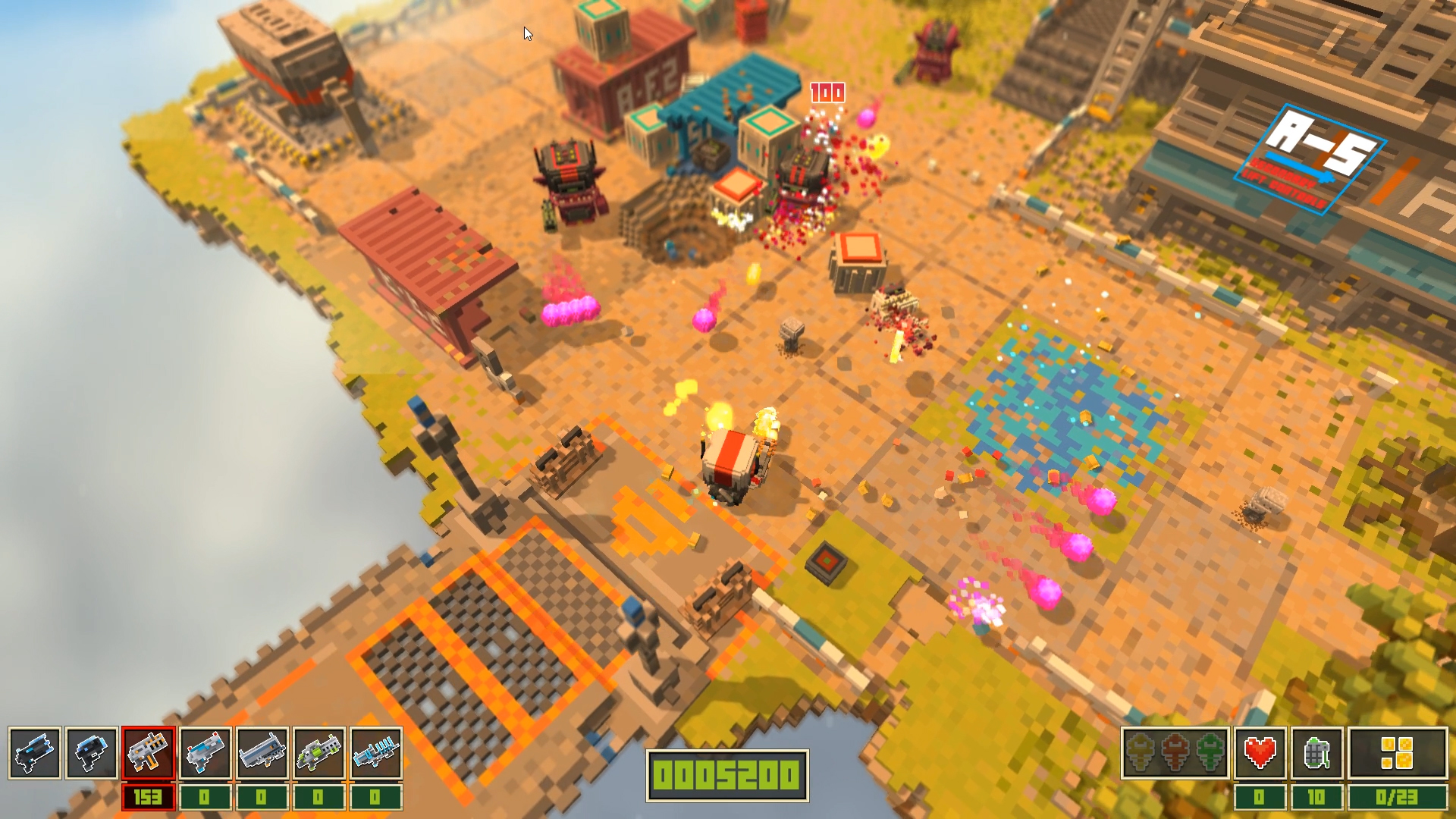 | | |
| --- | --- |
| Status | Released |
| Platforms | Windows, macOS, Linux |
| Rating | |
| Authors | Execution Unit, Charlie, MetalDazza |
| Genre | Action, Adventure, Shooter |
| Made with | Bullet (Physics Engine), Adobe Photoshop, 3ds Max |
| Tags | 3D Platformer, Arcade, Local Co-Op, Metroidvania, Space, Twin Stick Shooter, Voxel |
| Average session | About a half-hour |
| Languages | English |
| Inputs | Keyboard, Mouse, Xbox controller, Gamepad (any), Joystick, Playstation controller |
| Multiplayer | Local multiplayer |
| Player count | 1 - 2 |
| Links | Steam, Steam, Blog, Homepage |
| Mentions | itch.io Recommends: bad metaphors and gr... |
Purchase
In order to download this game you must purchase it at or above the minimum price of $4.99 USD. Your purchase comes with a Steam key. You will get access to the following files:
smith-and-winston-linux.zip
185 MB
smith-and-winston-osx.zip
183 MB
smith-and-winston-windows.zip
182 MB